Clear, Comfortable Vision
Clear, crisp, comfortable vision can also be convenient! Contact lenses give you the option to go glasses-free for sports, fashion, or just because you want to.
If you've ever been curious about contact lenses, we can help you explore your options. Our experienced team offers professional fittings, all the training you need to insert and remove your lenses with ease, and various lens types to suit many prescriptions.
Getting started with contact lenses is easy—book your fitting today!
Book Appointment
A contact lens prescription differs from your regular eyewear prescription. After all, contact lenses sit directly on the cornea. They are a medical device that requires careful fitting to ensure your comfort.
When you book a contact lens exam, we will evaluate your overall eye health to determine which lenses are best for your eyes. We'll take some measurements to make sure we get the sizing right too. During the exam, we'll discuss your lifestyle, vision needs, and your expectations from contact lens wear.
Maybe you're someone who only wants to wear contact lenses on special occasions. Or perhaps you're a busy parent with a jam-packed bedtime routine who doesn't have the time to clean and put away the same pair of lenses every night.
No matter your situation, we'll take the time to listen to your needs and find the right lens fit for you. Book your contact lens exam now.
Book Appointment
Caring for Contacts
Contact lenses sit directly on the cornea, so you'll need to follow your optometrist's instructions carefully to make sure your eyes remain healthy. Serious infections can be associated with contact lens wear, so hygiene is of the utmost importance.
You can prevent infections by doing the following:
Remove your lenses before you go to sleep (unless you have extended-wear lenses and your optometrist has approved sleeping in them).
Book annual, comprehensive eye exams to make sure your eyes are still tolerating lenses well.
Don't shower, use a hot tub, or go swimming while wearing contact lenses.
Replace and care for your lenses by following your optometrist's instructions.
If you have lenses that need to be cleaned, never do so using tap water.
Wash your hands with soap and water and dry them thoroughly before inserting or removing lenses.
Our Brands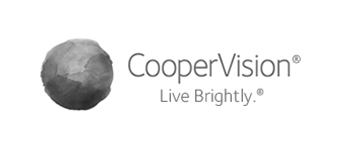 CooperVision Misight
Eye Care Professionals Can Begin Fitting the World's First One-Day Soft Contact Lens Shown to Substantially Slow the Progression of Myopia in Children. Millions of children across Canada are poised to benefit from a breakthrough therapy that addresses the fast-growing issue of myopia (nearsightedness), which is projected to negatively affect more than 50 percent of the world's population by 2050. CooperVision MiSight® 1 day contact lenses are now available for fitting by Eye Care Professionals. An American brand, it is the world's first one-day soft contact lens clinically proven to substantially slow the progression of myopia in children.
Eyeris
All day Comfort, How? By starting with a softer material is the 1st logical step in how we differ over other lenses. That, along with the most advanced cross-linking design is the 2nd. Finally, our lenses bathe in a unique blend of time-released emollients keeping them softer all day long! You're Welcome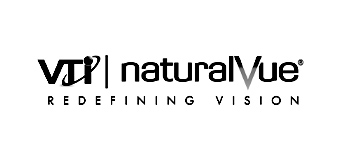 NaturalVue
VTI's mission is to redefine vision through advanced engineering and a relentless drive to achieve better solutions through the fusion of science, art and technology. Find clean, clear, and comfortable vision with NaturalVue contact lenses.
Exams Are Essential
If you're a regular contact lens wearer, it's important to come for annual eye exams to ensure your eyes are tolerating the lenses well. But, if you experience any discomfort while wearing your contacts, don't wait until your exam time comes up on the calendar.
Many people who experience discomfort give up on wearing lenses without looking for an alternative option.Dry eye is a common reason for people to go back to glasses. But, we can help you find another style of lens or a dry eye treatment to keep you in contacts.
Regular exams are also essential for keeping your prescription up-to-date and your vision sharp. If you have a current prescription and just need a refill, you can order your contact lenses online or come in and see us!
Book Appointment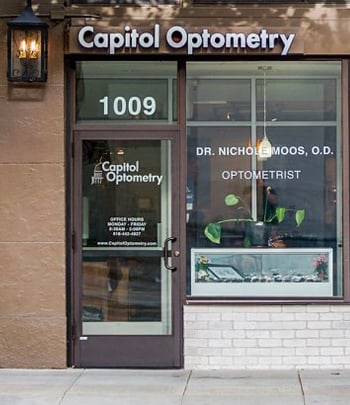 Visit Us
Conveniently located in downtown Sacramento, we validate parking for 1.5 hours at all city lots. The City Hall Garage and Capitol Garage are nearby.
1009 12th St.

Sacramento

,

CA

95814
Hours of Operation
Monday

:

8:30 AM

–

5:00 PM

Tuesday

:

8:30 AM

–

5:00 PM

Wednesday

:

8:30 AM

–

5:00 PM

Thursday

:

8:30 AM

–

5:00 PM

Friday

:

8:30 AM

–

5:00 PM

Saturday

:

Closed

Sunday

:

Closed